Shimano Ultegra 6800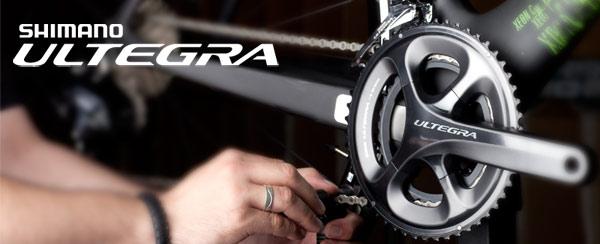 THE 2014 SHIMANO ULTEGRA 11-SPEED WILL BE AVAILABLE FROM JUNE
Brand new: The SHIMANO ULTEGRA 11-speed for model year 2014 available in our models from June! You choose the components we mount on your road bike and at our company you get the new group without any extra charge.
The Shimano Ultegra 6800 is significantly improved, even lighter and already available.
Your benefits:

1. The new 11-speed derailleur group guarantees fast and precise shifting.
2. The 4-arm-design of the crank already tested on DURA-ACE 9000 guarantees an
optimal power transmission.
3. Fast and safe braking with the two link construction already used for the DURA-ACE 9000
4. The new carbon levers improve ease of operation and provide more control as well
as improved ergonomics.
There are no products available for the currently selected filter criteria. Please change the filters.
Print
'load map