Rudy Project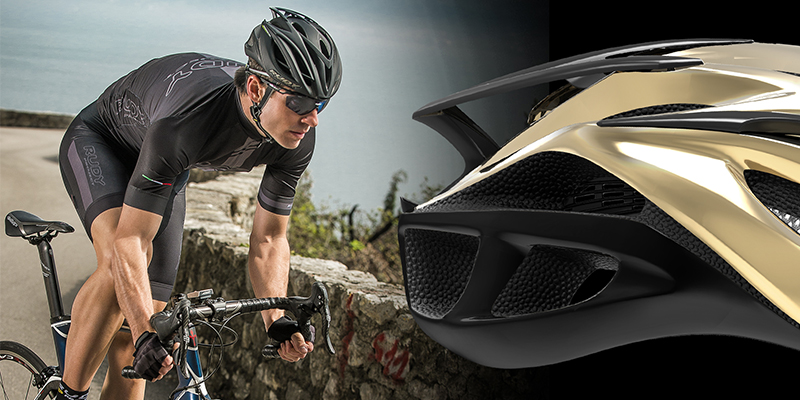 A NEW DEFINTION OF SPORTS GLASSES
A uniquely shaped frame is the result of an in-depth aerodynamic study, featuring a bold design. The extraordinary lightless of lines and high comfort meet a wide, extensive field of view and continued heat dissipation, thanks to the exclusive PowerFlow system. A clip-on system can be used to add prescription lenses.
MODERN DYNAMICS
Air is directed towards the glasses' temples via ventilation holes at the front. This creates an airflow, which dissipates heat via diffusors at the temples. Tralyx is a glasses model with optimum ventilation and aerodynamics, allowing cyclists to keep a "cool head". Tralyx is available with break-proof ImpactX2 lenses for optimum viewing conditions.




With the Racemaster, Rudy Project launches a new top-of-the-notch cycling helmet with outstanding features. The helmet offers optimum ventilation and comes with Rudy Project's innovative HexoCrush technology. This system is based on the Cone Head technology and provides safety to athletes. The helmet body is formed with two different foam densities.






EXCELLENT FIT AND OUTSTANDING COMFORT
The HexoCrush technology is integrated in the helmet body, allowing for less weight as well as lower G-forces in case of a crash. The hexagonal structure of the helmet body guarantees improved shock absorption, because it dissipates the forces of impact laterally and radially. A totally new fitting system and twist control ensures optimum adjustment to the head, as well as particularly high comfort.
Print
'load map